---
Transparent PET lids dome bowl 160 ml 50 pcs
• Made from recycled plastic (PET)
• Suitable for both hot and cold foods.
• Recyclable alongside plastic waste.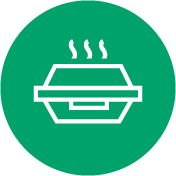 Hot and cold content friendly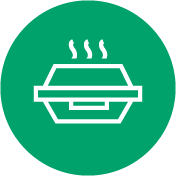 Safe delivery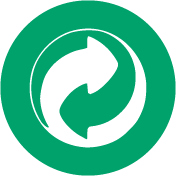 Recyclable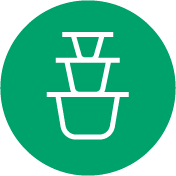 Wide range of packaging sizes
Transparent version of cardboard or CPLA lids, PET lids are suitable for cold and hot preparations that require visibility. Without introducing new plastic in production, recycled plastic (PET) is an economical solution with low impact on the environment. Compatible with small bowls of 160 ml kraft or artwork ice cream. Once used, they can be collected together with plastic waste for recycling.
Data sheet
Compositions

PET

Pack

50

Colour

Transparent

Application

Bistro
Catering
Delivery

Size

86 mm

Carton size

46,5X42X37 cm

Unit weight (grams)

2,7 gr

Unit size

Ø86X43 mm